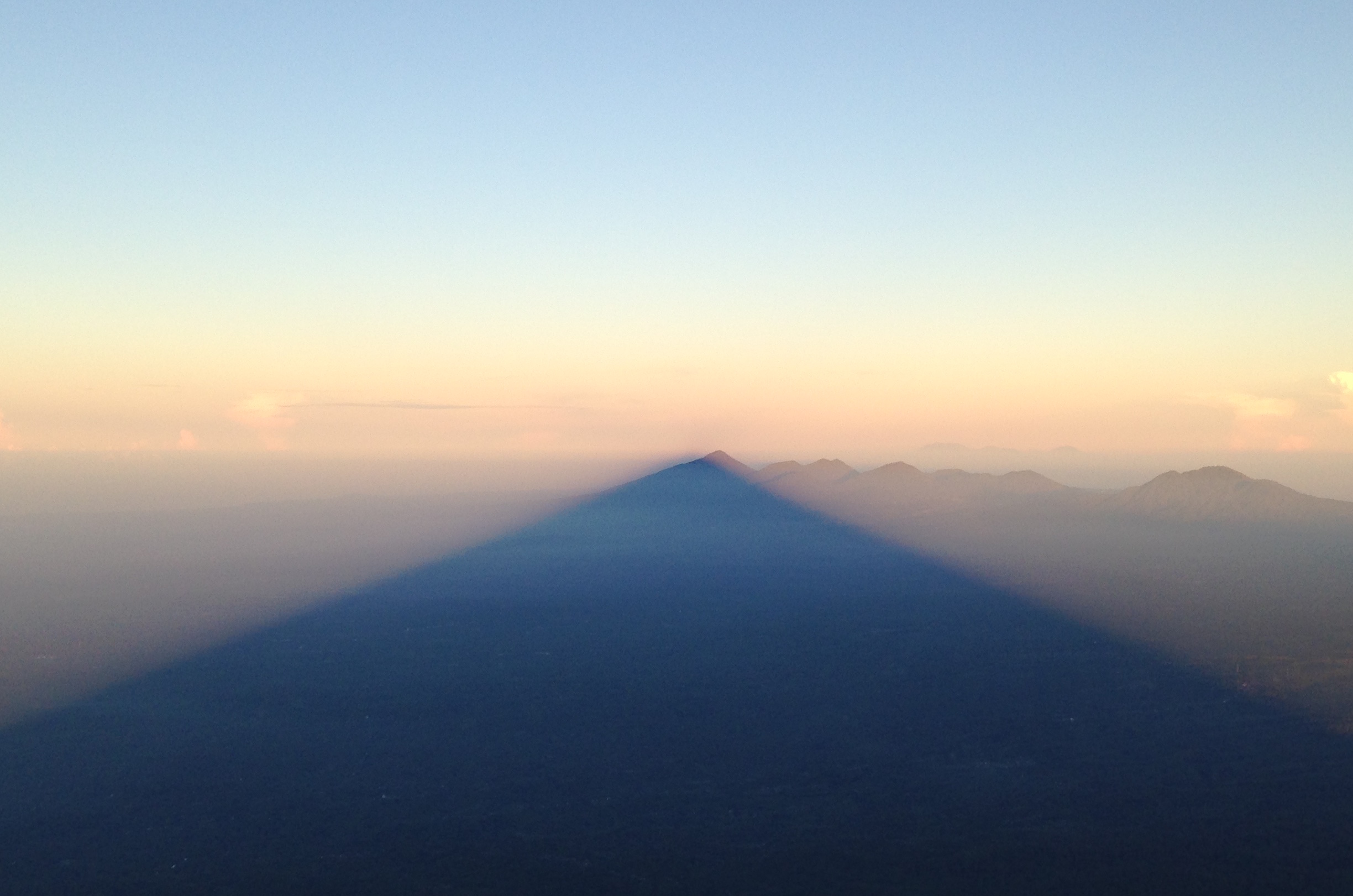 A letter to the 80-year-old me

I love the idea of writing a letter to yourself when you were 20 years old. I think it's a great way to reflect. But it seems more important how I live the rest of my life and a little less important what I've already done.
Being 30 years old, I'm thinking more and more about how it will be to get older. Not like worrying thoughts, but I really want to experience aging, notice the small things and become older in a good way. I'm starting to think more about what character I want to build and what kind of person I want to be. I want to remind myself of those thoughts when I'm 80 years old, so here goes:
Hi Nikolaj,
I'm writing you this letter from Kuala Lumpur. I'm 30 years old, I'm very healthy, I can run for hours, I travel whenever I want and I'm working with what I want. More importantly, I'm with the girl that I'm sure I will be with the rest of my life. In other words, life is treating me very well.
I'm writing to you when you're 80 years old. Being 80 years old, there is a good chance that life will be more difficult than my life is at the moment. It's easy to be a champ when everything goes your way, but true character shows when things are tough. This letter is a reminder of how I hope my character will be throughout life and when I'm 80 years old.
On friends
I haven't done much in my first 30 years of life to build relationships. It has all come very naturally, which I don't expect it to when I'm 80 years old. One thing I have realized the last few years of traveling full-time is the major impact on happiness that being with other people has.
When Michelle and I have been to a place where we didn't talk with a lot of other people for just 30 days, it really affects my mood, I'm just more negative. When I'm 80 there might not be a lot of friends around, so it's especially important that you're proactive about meeting new people. No conversation is ever wasted.
Good relationships are something you create and contribute to the success of, it's not something you can expect to just happen. You need to be proactive, even when you're 80-years-old. One thing I've enjoyed so far in my life is having friends from all walks of life. I hope that your friends won't just be other old men, but that you will have friends who do different things, different ages etc.
On being active
After doing endurance sports for a bunch of years, I really feel like I can run forever. I guess I take that for granted, but I shouldn't. Being able to be active and doing sports is a privilege and that should be motivator enough to be active. As a 30-year-old, one of my biggest goals in life is to keep sports as a part of my life for the rest of my life
Inactivity will kill you, going for a run will not. I hope that you, to whatever degree it's possible, are still active. I picture myself running around in the mountains in Barcelona with a dog, before going down for a coffee at a small café. I really hope I can do that when I'm 80 years old.
Remember the pure joy you always had when you were younger, when challenging yourself, when finishing a good training or just running in beautiful nature. To whatever degree it's possible, I hope you're able to find that joy as 80 years old.
But being active is not just about being physically active, it goes for all aspects of life. In my first 30 years, the happiest times has been when I've been creating, being proactive and just done things. No matter what it is, I hope you remember to stay active and just do stuff!
On the past and the future
An important thing I really hope you have remembered from being young – and if you haven't then here is a reminder – is that young people don't like talking to old people who only talks about the past and are negative about new technology and development.
I can only imagine that it will be difficult to follow progress and I'm sure there will be a lot of things I'll miss about the past. But that's not the point. For you to stay happy, positive and interesting for younger people to talk, you have to be positive about the future. You don't have to understand it, but ask interesting questions and be positive. Ask more about the future than you tell about the past. Remember what you told everyone when you were younger? "All progress is 2 steps forward and one back". When you're thinking about the negative things about progress, remember that.
There is nothing more stereotypical than grumpy old men who wish everything was like when they were young. Please don't be like that.
On deciding to be positive
While it's fairly easy to be positive now, when I'm 30 years old and healthy, I understand that at 80 years old it might be different. Maybe you're lonely, have health problems or you worry about death. All of those things are normal when you're 80 years old and I also think it's normal to become a bit more negative, but now is the time to show true character.
I know already now, at 30 years old, that being happy and positive is something that you to a very large degree decide to be. I hope you have remembered that and don't fall into the (way to normal ) habit of blaming others and other things for anything. You can't use that for anything. I know it's very easy to say, but it's so important. I'm practicing now already, so I hope it will be a core skill in 50 years time 🙂
The more positive you are, the more you will attract other people, the more naturally you will spend time with family and the more active you will be. All of these things will just make you even happier. It starts with you!
On spending time with family
After having lived abroad for a few years I haven't spent much time with the family, but I have grown increasingly aware of how much family means. I can only imagine that at 80 years old, it will be an even bigger part of life.
When getting old, the family will probably be the biggest part of your life, so how you look at and handle family is important. For their sake and your own.
All of the above: asking more questions than telling about the past, being positive, being active and valuing social relationships will all help spend more and better time your family.
My advice is to follow the above, but also not to take the family for granted. You might have been a part of creating that family, but that doesn't mean you shouldn't proactively try to be interested (and interesting) and positive. Try to imagine everything from the younger family members perspective. Try to become a person they want to spend time with and not a person they feel responsible for spending time with.
On looking back
While there might be a longer period to look back at than looking forward to, I hope you won't look back with regrets. I'm sure there is more stuff that you wanted to do and things you wanted to have done better, but that's life.
I'm just 30 now, but I feel there is already so much positive and good things to look back at, that it would be enough for a whole life. I hope you remember that and I hope you focus on that instead of the things you wish had been a bit better.
When looking back, I can imagine that you'll be a bit disappointed or that wanted to achieve more but remember to look back at the small, good things. Especially relationships that you've built and experiences you have had. Look back at living in Beijing with Michelle, look at the many solitudes runs you've had around Furesøen in Denmark. There is enough to be happy about.
On questioning norms
To be honest, at this stage in life, my thoughts on norms is that most things done by a majority are by definition stupid until proven otherwise. I'm pretty sure you will look at many things differently at age 80, but I just want to remind you of the good sites about questioning things. I hope that you will still have a bit of this element in you 🙂
At least, I hope that you will understand that it's normal that younger people will question norms. Don't try to push your ideas about what's right and wrong down on them, but appreciate that people are questioning things. Take a discussion and dig deep into the subject and be open-minded. I promise you, if you do this at age 80, the young people will love it!
I hope that you're reading this and thinking to yourself, that you actually lived by these values and thoughts.